Our Story
❤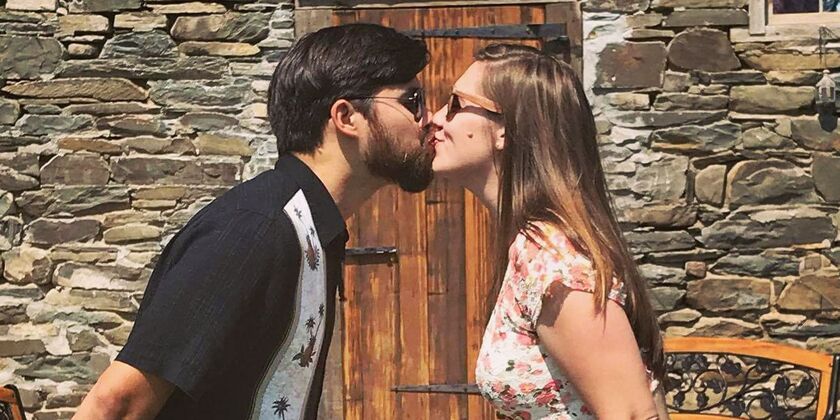 Our story begins years before we first met.
In 1992, Ellie was diagnosed with leukemia, a cancer of the blood. After two years of chemotherapy treatment, Ellie fortunately entered remission. Thanks to the caring nurses and community she was in, Ellie began attending summer camps specifically geared towards children who have been affected by a cancer diagnosis. She has been attending these camps for over 20 years.
When Ellie was a young teen, she came home from camp one year with a new "favorite counselor," like every year. Little did she know that her favorite counselor that year would end up changing her life. Katie Sereduk heard about the summer camp through a friend, whom she met while living out of state. Katie decided to give the camp a try, and then got her family to volunteer - including one of her younger brothers.
Matt became a full-time counselor in 2007, while Ellie was in the counselor-in-training program. Matt will never forget the orientation ice-breaker in summer of 2008, when staff received a baby picture of another staff member to try to match with their adult counterpart. Matt walked all around the hall, and could not figure out whose picture he was holding. Then it hit him, he was holding baby Ellie. He was nervous to approach her, not knowing Ellie was too nervous to speak to him that day too. Later that week, Ellie whispered to her close camp friend and said, "hey, he's cute. Let's get to know him this year." And they became friends.
Years later, after up and down relationships, living in different states, falling out of touch, and college graduation, Matt and Ellie found themselves living in the same state, and single at the same time. Ellie made a simple post on her Facebook in Fall 2012, asking if any friends were interested in visiting New Jersey's only Drive-In movie theater. Matt saw the post, and jumped at the opportunity to hang out with Ellie again after so many years.
The next month, Matt and Ellie went to the drive-in theater to watch a (terrible) horror film in the blanket-filled bed of his Ford Ranger, under a night sky filled with shooting stars. This was their long-awaited first date, where they finally both admitted to how long they have been crushing on the other. That was it, and its been going strong ever since. They have also continued to volunteer together at the summer camp where they first met.
Matt and Ellie moved into their first apartment together in 2013, after 6 months of dating. They knew even then, this was the real thing. The tiny, one bedroom, second floor of a duplex was their humble home for 3 years, sharing the space with their two cats, Farley and Jameson.
In 2016, Matt and Ellie bought their first home together. They have built their roots in the same town Ellie grew up, learning to grow and love the small town together as Ellie did when she was young.
In 2017, their family grew by another set of paws. They rescued an energetic English bulldog - Ellie's favorite breed of dog and Matt's...well, new favorite breed. Welcome, Chunk! Chunk has brought so much laughter and light-heartedness to their already warm and loving home. Every day, Chunk greets Matt and Ellie as if it was "the best day ever."
In early November 2017, Matt planned a local hike with a group of friends. He wanted to get one last outside adventure in before the winter weather hit, and he made sure it was safe enough to bring Chunk along for the ride - two factors he knew were needed to convince Ellie to go hiking on a Sunday. Matt planned the route to include a scenic bridge overlooking the river below. He handed Ellie the reigns for Chunk, got down on one knee, and asked Ellie to spend the rest of her life with him.
"Of course," she said.
In 2018, Matt and Ellie ask you to join them in celebrating their love for each other, and their love for each one of you. They hope to spend an evening surrounded by everyone who has been a part of their family and relationship over the years and commemorate all that they hold dear.
Thank you.
The Wedding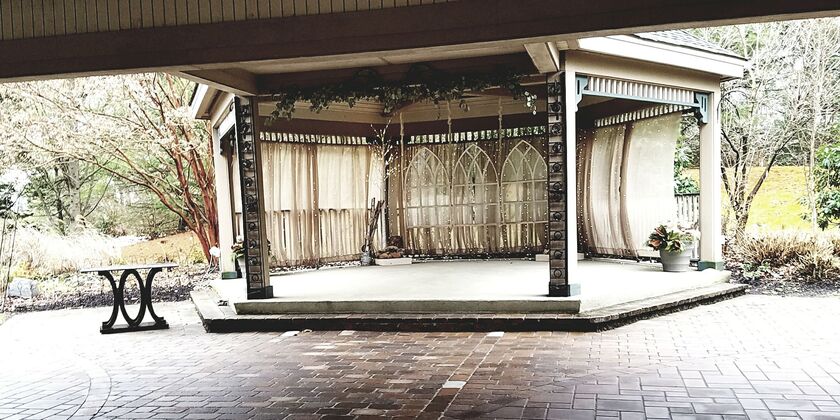 Friday, December 28, 2018
6:00 PM
Attire: Winter cocktail
Ceremony and Reception
Scotland Run Golf Club
2626 Fries Mill Rd, Williamstown NJ
The half-hour ceremony takes place in a heated, outdoor pavilion.
Please dress accordingly.

Ceremony begins at 6:00pm.
Cocktail and Reception immediately follow.

To allow all guests to relax and enjoy themselves,
We politely request no children under the age of 21.
We thank you for your understanding.


Please RSVP by November 1, 2018.